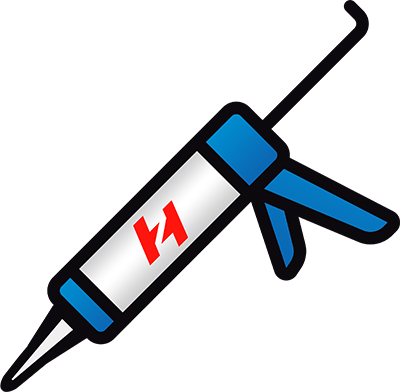 FAST STRUCTURAL PROFESSIONAL ADHESIVE SEALANT BASE ON MS POLYMER FOR HIGH PERFORMANCE SEALS
---
MS Polymer™ based adhesive sealant granting high initial grip Moisture curing, one component, neutral Fast setting, with high coesion immediately after application, has excellent adhesion to a great variety of surfaces. MS Super Fast produces high-performance bonding. Especially suitable to produce elasting bonding joints, can be used as sealant.
Applications: Bonding off strengthening ribs on metal plates and fibreglass plates, and generally on most structures subject to continuous vibrations or between materials with very different thermal dilation. Bonding of metallic frames, plastic and fibreglass in the assembly of containers, campervans and other means of transportation. Assembly of insulating panels. Gluing and sealing with very good resistance to vibration on components made of steel, aluminium, wood, GRP and other plastics, painted surfaces, on buses, panelled vehicles, campers and caravans. Sealing between steel structural work components, metal and glass in paint cabins. Installation of appliances in kitchen furniture and metalwork applications.
Colours: White.
More information on the features and use see Technical Data Sheet.
---
Downloadable attachments
Tag
Prodotti correlati