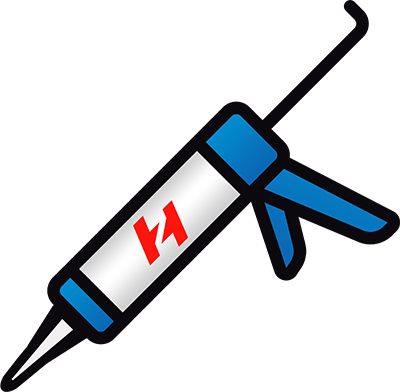 STRUCTURAL PROFESSIONAL ADHESIVE SEALANT BASE ON MS POLYMER FOR HIGH PERFORMANCE SEALS
---
Elastic sealant for metal sheet, plastics and overpainted surfaces Moisture curing, one component, MS Polymer™-based sealant. Neutral, fast curing. Permanent elasticity and flexibility combined with excellent adhesion to a great variety of surfaces and with a high cohesion make MS Super suitable for making high performance elastic adhesive seals and joints.
Applications: Sealing between welded and overlapped plates in the automotive industry and the construction and repair of coach and car bodywork - for joints with elastic properties in the freezing industry and the construction of containers - assembling insulated panels - vibration-proof and sealing on components made of steel, aluminium, wood, GRP and other plastics, painted surfaces, on buses, vans, campers and caravans - for sealing between steel structural work components - installation of appliances in kitchen furniture - for metalwork application.
Colours: White - Grey – Black.
More information on the features and use see Technical Data Sheet.
---
Downloadable attachments
Tag
Prodotti correlati